An uninterruptible power supply or UPS is a device that allows systems to keep running for a temporary time period when the principal power supply fluctuates or is lost. Power outages or blackouts can cause considerable problems at a home and business and have serious consequences like data loss, drop in productivity, security and profits even. In addition to this power failures also put sensitive electrical equipment at risk in spite of modern solutions and alternatives developed to protect systems from damage caused by power surges, spikes, outages, electrical interference and brownouts.
The APC Home UPS are designed to provide excellent solution for the endless power cut which can disrupt the functioning of your PC. APC is one of the most trusted brands in the computer UPS manufacturing industry which provides excellent products which offer great performance and incredible features. In this article we list some of the best APC Home UPS for PC.
APC BX600C-IN 600VA 230V, a 600VA UPS, not only keeps the PC from shutting down suddenly in the event of power failures, it also protects your PC from harm caused by power fluctuations. Fluctuations cause systems to malfunction and put the system at risk. It has an input voltage range of 145-290 V and an output capacity of 360W/ 600VA. It typically has a battery time of 15-20 min.
APC BX600C-IN 600VA 230V has a high speed charging feature which can prove to be a lifesaver in places where power cuts are frequent. It is also compact and easy to fit into cabinets or your working space without any difficulty. It comes in a sleek black design and is modern and trendy to look at.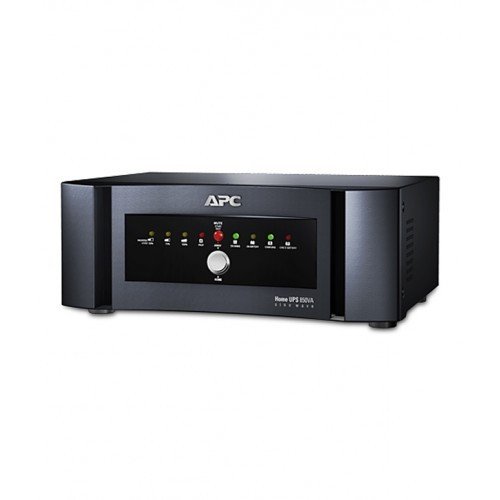 Using the APC Home UPS 850VA Sine Wave BI850SINE, a 850VA UPS, now complete whatever task it is that you're doing on your PC without any disturbance. Even during voltage fluctuations and power failures it gives a working experience without any defects or delays.
It has an input voltage of 230V and an output capacity of 500W/850VA. It has a charging time of 10 hours and the battery is controlled by a microprocessor. Its back up time is roughly 2 to 5 hours and it is not limited to backing up only your PC but it can also power other electronic gadgets like lights, fans, Television and many more.  With its wide input voltage window it has been specially designed to tackle power outages.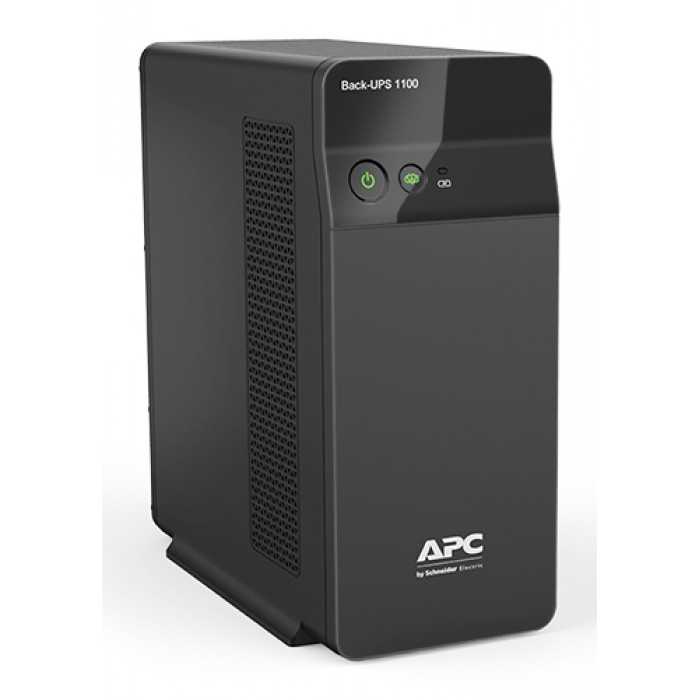 APC BX1100C-IN 1100VA 230V BACK UPS is one of the top UPS Systems in the 1100VA UPS category and has an input voltage range of 145 – 290V and an output voltage of 660W/1.1kVA.  It provides back feed protection and safeguards the battery against damage caused by deep discharge. It has Automatic Voltage Regulation (AVR) and steps up low voltage and steps down high voltage to a voltage that best suits your equipment.  Its battery charging indicator lets the user know when the battery is charging or when it's fully charged. It also does periodic battery self-tests to detect early on the signs of degradation of the battery and prevents unnecessary discharges in order to extend battery life.  At full load it has an efficiency of 72% and is a top UPS System of the APC Systems.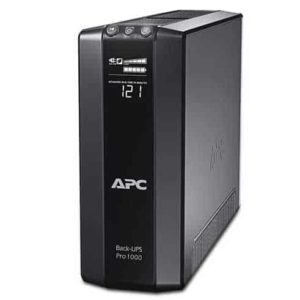 APC Back-UPS Pro 1000VA (BR1000G-IN) is another of APC's best UPS Systems under the 1KVA UPS category and has an efficiency of 80% on full load and 84% on half load. Its input voltage range is 120-280V and output capacity of 600W. It prevents stress on components due to power fluctuations and regulates voltage fluctuations. Its LCD display gives clear depiction of modes of operation, system parameters and alarms. The backup time is around 4-5 hours. In specific power environments or generator applications it ensures optimum performance. It conducts periodic self-tests to determine when the battery needs to be replaced. Its alarms can be switched on/off according to user preference.  Software shows current consumption, estimated battery time, automatic PC shutdown and many more. It protects connected equipment from power equipment. With the APC Back-UPS Pro 1000VA (BR1000G-IN) battery replacement is simple which leads to Lowering Mean Time Repair (LTTR).
This list is a compilation of the top UPS Systems on the market and we hope that our input helps you to choose the right UPS System that best suits your need.
To know about the difference between Online and Offline UPS system, go through this article.